Since 2006 Cozy Home Performance, LLC has been providing energy efficiency, building envelope air barrier and insulation services for residential, commercial, and institutional buildings. Our integrated approaches are designed to maximize thermal boundary performance and energy savings while ensuring both occupant comfort and building durability for the long term. Whether new construction high performance insulation boundary or building retrofit to solve chronic ice damming and comfort challenges, we guarantee that our services will produce the results and solutions your investment demands. Cozy Home offers full spray foam insulation services via its partner company Foam USA, LLC.
The value of working with Cozy Home Performance:
Installation of the best performing insulation materials
Ongoing quality assurance using diagnostic equipment
Test-out to ensure building performance targets are achieved
Guaranteed air leakage reduction rate
Verification that the building is safe for occupants
Help with federal, state, and utility tax credits and rebates
Value of a trusting relationship here to help, always
We are seasoned professionals, fully trained and certified in Building Science applications and insulation boundary design/install.
Our Goal is to make it easy for our Clients to understand how your building or home performs and what are the prioritized improvement options that fit budgets and long term performance goals.
Cozy Home Performance is a BPI Accredited Company, certified Home Energy Services provider for Mass Save and the DOE Weatherization Assistance Program. Through annual audits we are in good standing with each program and recognized for professional excellence for adhering to strict program standards and building science best practices. Cozy Home is a EPA Lead Safe company and Rated A+ with the BBB.
Meet the Team: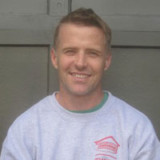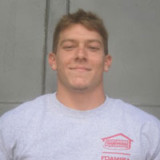 Matthew DeJesus
Lead Field Technician, Manager/Senior Installer for Foam USA, LLC
Not pictured:
Mary McCarthy: Program Manager
Deb Malinowski: Administrative Director
Testimonials from Cozy Home Customers
Cozy Home Performance is hands down the best energy diagnostic and insulation company in the Valley. Mark and his crew enter and exit your work stream seamlessly, on time and on budget. The key is the knowledge, experience and personal responsibility each employee brings to his work. Mark not only has design experience, he also has the creative spark that leads to innovative solutions to unique problems. With all forms of insulation under one roof, careful diagnostics and appropriate choice of material, one always get the most out of every insulation dollar from Cozy Home Performance!!
I'm happy that the incentive was more than anticipated (As a Home Performance Contractor with Mass Save Cozy Home secured $2,760 in project incentive funds.). I enjoyed working with you and your crew. Everyone was pleasant to deal with. They were professional and courteous and when I had questions, the answers were in a non-technical response so I could understand. Each day they left the area clean.
Someone from the utility company was here today to inspect the work resulting from their incentive. They were very positive both about the quality of the recommendation, and the quality of the work. I am pleased too. I'm almost looking forward to next winter to see the difference.
The house definitely feels different – hard to explain the feeling, maybe more solid? Anyway, we have checked out all the work areas that we could and are really impressed. We can already feel the difference in some rooms – even with the warmer weather! Thanks to all the guys who were at the house. They were all very polite and pleasant and seem to have done an awesome job!