Whether a specific building durability compromise or a full building renovation, Cozy Home Performance can address all Residential and Commercial building envelope/thermal boundary retrofications.
We look beyond the insulation and evaluate the entire building envelope/thermal boundary controls: air-moisture-insulation barriers. Our whole-systems approach and trained technicians will solve the root causes of envelope failures and meticulously design/install new assemblies for long term exceptional performance. Energy efficiency and occupant comfort begins with the integrity of the building envelope.
Residential: Historic/Contemporary/Mass Save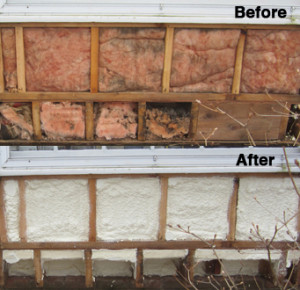 New England are homes are constantly challenged by durability and comfort issues. Examples include:  Severe Ice Dams • Cold Rooms and Floors • Uneven Heat Distribution• Gross Energy Waste • Bursting Pipes • Basement Moisture • Attic Mold Growth and Roof Plywood Delamination.
Whether newly built or 200 year old historic, the home can be at risk to many of these energy, comfort and safety compromises that undermine your quality of living and home's value. At Cozy Home, for over 12 years, we have specialized in the diagnosis and full remediation of these issues and are a recognized and trusted contractor who can successfully complete the project.
Establishing a continuous air barrier through targeted air sealing is the most crucial and cost-effective way to reduce energy waste
. More energy is lost through air leakage than any other means. Mitigating through gaps and cracks in the thermal boundary is integral to a healthy and comfortable indoor environment. Air sealing is an absolute and primary control barrier for establishing a high performance thermal boundary.
Avoid , cold rooms and musty odors and invest in long term solutions that reduce energy consumption. Whole home retrofits have between 30-60% energy savings. Cozy Home is a Mass Save Contractor. We can enter your home energy retrofit into the program and help secure incentives for eligible measures.
Services:
Cellulose insulation: loose fill and dense pack
Spray foam insulation: close and open cell
Rigid foam board sheathing: interior/exterior, thermal breaks
Air Barrier Controls: targeted air sealing, membranes
Attic Ventilation Controls: chute vent/baffle install, spray foam
Building Diagnostic and Code Verification Testing
Thermal Fire Barrier Coatings: exposed spray foam, timbers
Insulation Removal: vacuum removal of insulation; also re-positioning/reuse of insulation
Commercial: Industrial/Institutional/Multi-Family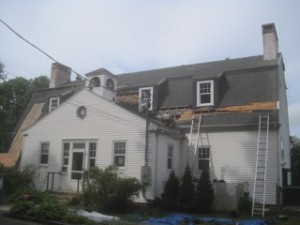 Commercial Buildings require particular study and consideration for accurate diagnostics and the appropriate degree of thermal boundary repairs and solutions. With the numerous construction styles to consider: steel girder, fluted decks, transition control joints, dry/wet sprinkler systems, duct positioning and targeted air barrier controls – a detailed understanding of issues is an absolute for prescriptive solutions to achieve immediate goal and for long term performance. Reducing chronic durability issues, gross energy waste and occupant comfort challenge must be immediately resolved and the bottom line made increased, not reduced.
Cozy Home offers comprehensive building diagnostics, solution planning and installation. We can interface with property managers, maintenance supervisors and other general contractors to achieve efficient and effective best practices for your project. Also, we often work directly with
Mass Save utility program
administrators that manage the
commercial energy efficiency incentive program
.
Services:
Spray Foam insulation: close and open cell and mixed assembly
Air Barrier Controls: transition joints, sheathing membranes, seams, window jam/brick interface and targeted envelope penetrations.
Cellulose insulation: loose fill, dense pack, mixed assembly
Rigid foam board sheathing: foundation walls, thermal breaks
Thermal Fire Barrier Coatings
Building Diagnostic and Spec Verification Testing
Testimonials from Cozy Home Customers
Cozy Home Performance is hands down the best energy diagnostic and insulation company in the Valley. Mark and his crew enter and exit your work stream seamlessly, on time and on budget. The key is the knowledge, experience and personal responsibility each employee brings to his work. Mark not only has design experience, he also has the creative spark that leads to innovative solutions to unique problems. With all forms of insulation under one roof, careful diagnostics and appropriate choice of material, one always get the most out of every insulation dollar from Cozy Home Performance!!
I'm happy that the incentive was more than anticipated (As a Home Performance Contractor with Mass Save Cozy Home secured $2,760 in project incentive funds.). I enjoyed working with you and your crew. Everyone was pleasant to deal with. They were professional and courteous and when I had questions, the answers were in a non-technical response so I could understand. Each day they left the area clean.
Someone from the utility company was here today to inspect the work resulting from their incentive. They were very positive both about the quality of the recommendation, and the quality of the work. I am pleased too. I'm almost looking forward to next winter to see the difference.
The house definitely feels different – hard to explain the feeling, maybe more solid? Anyway, we have checked out all the work areas that we could and are really impressed. We can already feel the difference in some rooms – even with the warmer weather! Thanks to all the guys who were at the house. They were all very polite and pleasant and seem to have done an awesome job!