Cozy Home Performance, LLC, located in Easthampton, MA, is a full service Building Envelope and Insulation Contractor. Our design and installation methods are based on an integrated building systems approach that follow primary principles of building science and building performance standards. We ensure the buildings we service are: air tight – comprehensively insulated – energy efficient; as well as, comfortable, safe and durable. Our detailed work will achieve the building envelope standards and the full value your investment demands. We guarantee our work and your complete satisfaction.
We provide full insulation and building envelope services for Commercial, Institutional, Residential and Multi-family buildings; new construction and retrofication. We have proudly been serving Western Mass and beyond since 2006.
Cozy Home Performance is hiring a Field Technician
Building Envelope and Insulation Services
High Performance Insulation Assemblies:
Open and Closed Cell Spray Foam

Loose-blown and Dense-pack Cellulose

Mineral Wool and Fiberglass

Integrated Air Barrier and Moisture Controls
Building Envelope Diagnostics:
Blower Door Air Barrier Verification

Infrared Thermography – IR Scan

Duct System Airtightness Testing

Combustion Safety-Back Draft Testing
Additional Services:
Ice Dam and Comfort Solutions

Sound Proofing (spray and batt)

Duct Air Sealing and Insulation

Fire Barrier Coatings
Featured News and Updates
Mass Save, working with National Grid and Eversource, are now offering Virtual Home Energy Assessments. This Program is offering customers a 100% Incentive on all weatherization work.
Holyoke, MA. has many old and venerable historic mill buildings and these gorgeous structures are going through a renaissance of retrofit!
A condo owner was experiencing high electric bills. The condo was heated with an electric air-source heat pump and a propane gas stove. An inset garage with living space above and on two sides, was [...]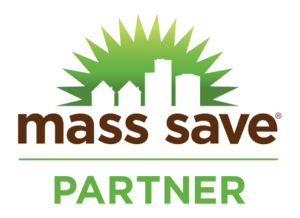 Cozy Home Performance is a participating contractor in the Mass Save Program.  Residential projects can be eligible  for no-cost energy audits, air sealing and insulation incentives. Commercial retrofit projects can also qualify for Mass Save's Commercial Energy Efficiency Program and be eligible for insulation and air barrier incentives, plus mechanical upgrades.
After initial inspection by Sensible Solutions owner Lily Barak, P.E. it was determined that recently completed building energy efficient work at the Conway Town Hall (gym) was not installed properly and had to be remedied. [...]
If you are a landlord/owner of a 2-4 unit building, you can qualify for 90% off all insulation improvements, by having all of your tenants participate and get a Mass Save audit.
A condo owner was experiencing high electric bills. The condo was heated with an electric air-source heat pump and a propane gas stove. An inset garage with living space above and on two sides, was [...]
Testimonials from Cozy Home Customers
Cozy Home Performance is hands down the best energy diagnostic and insulation company in the Valley. Mark and his crew enter and exit your work stream seamlessly, on time and on budget. The key is the knowledge, experience and personal responsibility each employee brings to his work. Mark not only has design experience, he also has the creative spark that leads to innovative solutions to unique problems. With all forms of insulation under one roof, careful diagnostics and appropriate choice of material, one always get the most out of every insulation dollar from Cozy Home Performance!!
I'm happy that the incentive was more than anticipated (As a Home Performance Contractor with Mass Save Cozy Home secured $2,760 in project incentive funds.). I enjoyed working with you and your crew. Everyone was pleasant to deal with. They were professional and courteous and when I had questions, the answers were in a non-technical response so I could understand. Each day they left the area clean.
Someone from the utility company was here today to inspect the work resulting from their incentive. They were very positive both about the quality of the recommendation, and the quality of the work. I am pleased too. I'm almost looking forward to next winter to see the difference.
The house definitely feels different – hard to explain the feeling, maybe more solid? Anyway, we have checked out all the work areas that we could and are really impressed. We can already feel the difference in some rooms – even with the warmer weather! Thanks to all the guys who were at the house. They were all very polite and pleasant and seem to have done an awesome job!